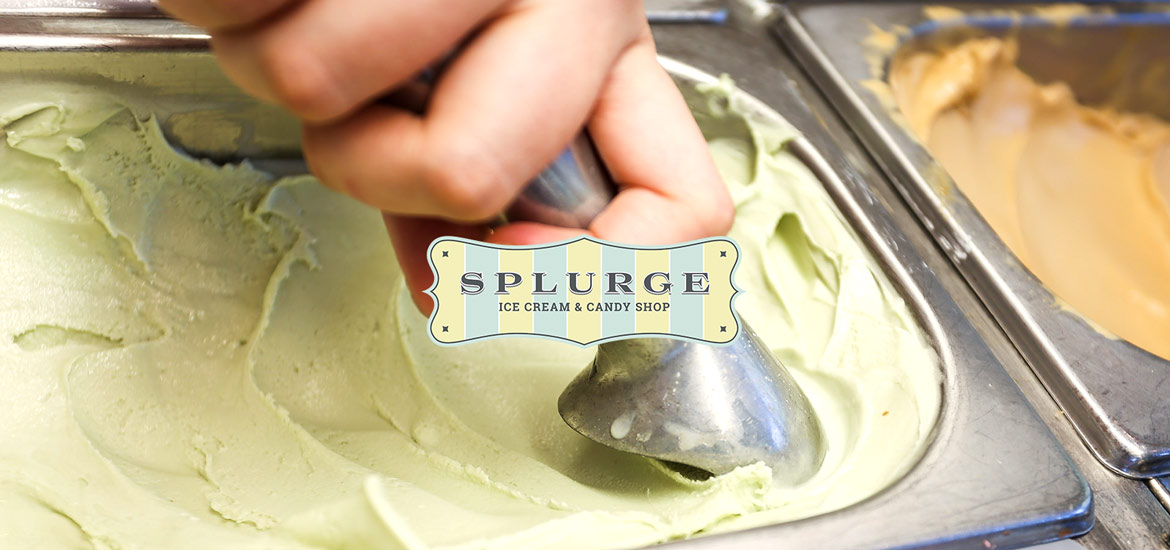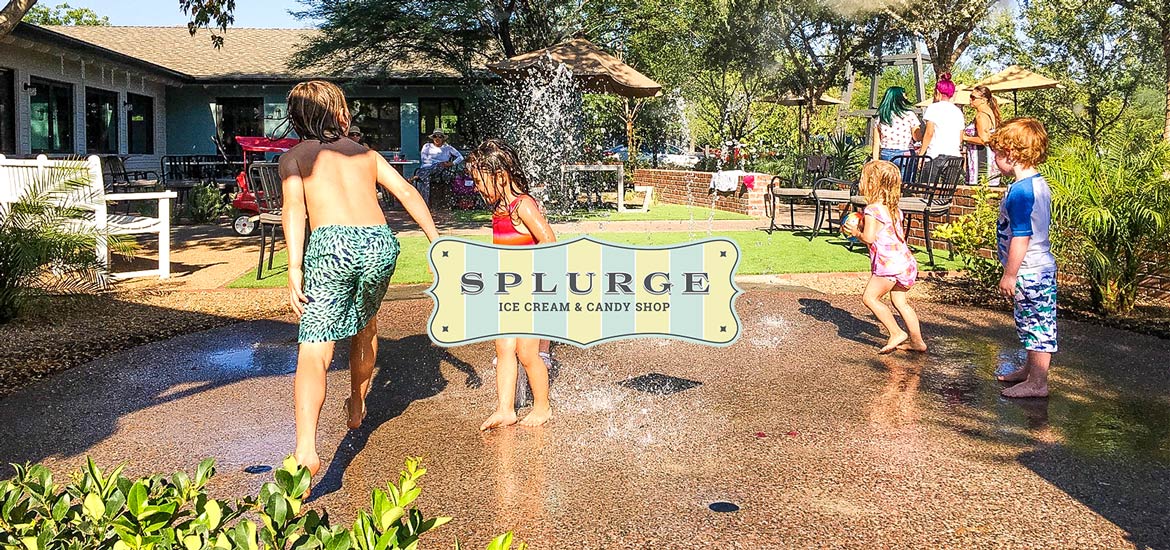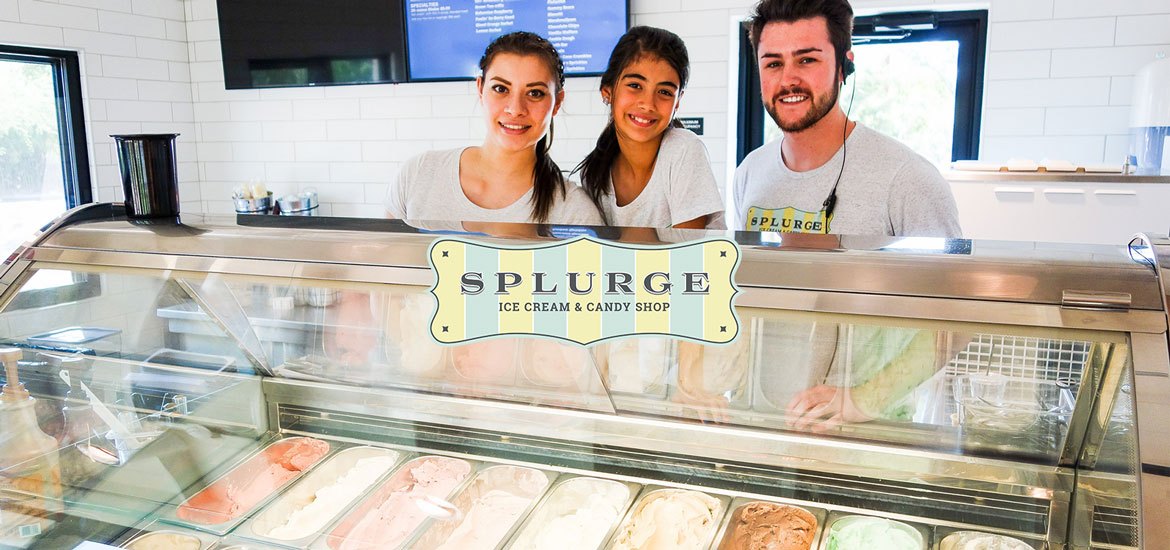 Phoenix's Best Gelato is Now at The Orchard
The Orchard, Phoenix's newest hotspot, is now home to Phoenix's best gelato at Splurge Ice Cream & Candy Shop. Come visit us and make your dessert dreams come true with our delicious, all-natural, freshly made gelato and our variety of fun toppings. Or try a delicious, homemade shake, a satisfying banana split, or our famous, adults-only root beer float. Whether it's homemade gelato, retro candies that will let you relive your childhood, or our peaceful orchard and gardens, we've got what you're craving.
Conveniently located next to Luci's at the Orchard and Pomelo, Splurge kids (and adults) can enjoy our refreshing splash pad, and our conveniently-located Filling Station offers a variety of cocktails and ice cold beer on tap for parents.
Learn more on our news & media page.
What are you waiting for? Go ahead and Splurge!
Subscribe to our mailing list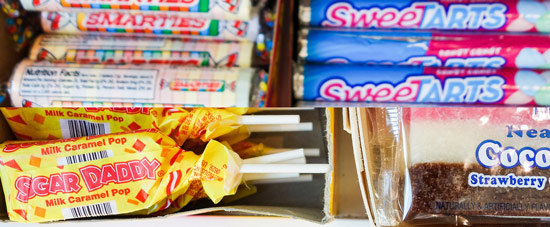 You're going to love our hand-selected retro candy selection! We're bringing back all the old favorites, including Sugar Daddy, SweeTarts, Smarties, Laffy Taffy, Starburst, and even Candy Cigarettes!
Mint to be for Nick!
But First, Coffee
Chocolate Splurge
Killa Vanilla
Don't Be Salty, Caramel
SAY Strawberry CHEESEcake
Bohemian Raspberry
Feelin' So Berry Good
Blood Orange Sorbet
Lemon Sorbet
Chocolate Brownie
Have Your Cake, and Eat It Too!
Yum, Bubble Gum
Enjoy any of our flavors in a: Bowl, Waffle Bowl, Cake Cone, Waffle Cone, Gluten-Free Sugar Cone, Gluten-Free Cake Cone, Gluten-Free Bowl
Ken and Lucia Schnitzer together with Jerry Mansoor have created an oasis in the desert with The Orchard Phoenix. Splurge, neighbored by Pomelo and Luci's at the Orchard, is just one of the three concepts that completes The Orchard.
Not Your Father's Root Beer Float
This root beer is not for the kids! Made with Splurge's homemade gelato
20-ounce Shake
Get shakin' with this four-scoop, deliciously blended treat! Add any mix-ins or toppings!
Banana Split
The classic, with three scoops! Topped with hot fudge, whipped cream and cherry. Add any topping!
Scooping Hours
Monday–Sunday: 11am to 8pm
Say Hello
(602) 633-2442
Come on By
7100 North 12th Street
Building Two
Phoenix, AZ 85020
Click for map
Email
Careers